Empowering Women and Girls by Connecting us all to Our Sexual Selves
I've always been a full disclosure TMI kind of gal. I've also had the great fortune of having a close group of girlfriends since high school that I could talk about sex with. In fact, I've been giving sex advice since before I was even having sex - thanks cosmo mag. My approach is to tell it like it is so that at least someone is. Whether you see yourself in parts of my story or not, my goal is simply to give you permission - permission to talk about your body and your pleasure.

Why do we need this permission? Cause we often don't have it, and because doing this - this talking about sex and female bodies and pleasure - is still, annoyingly, a totally radical act that can change your life and the lives of women and girls in your world.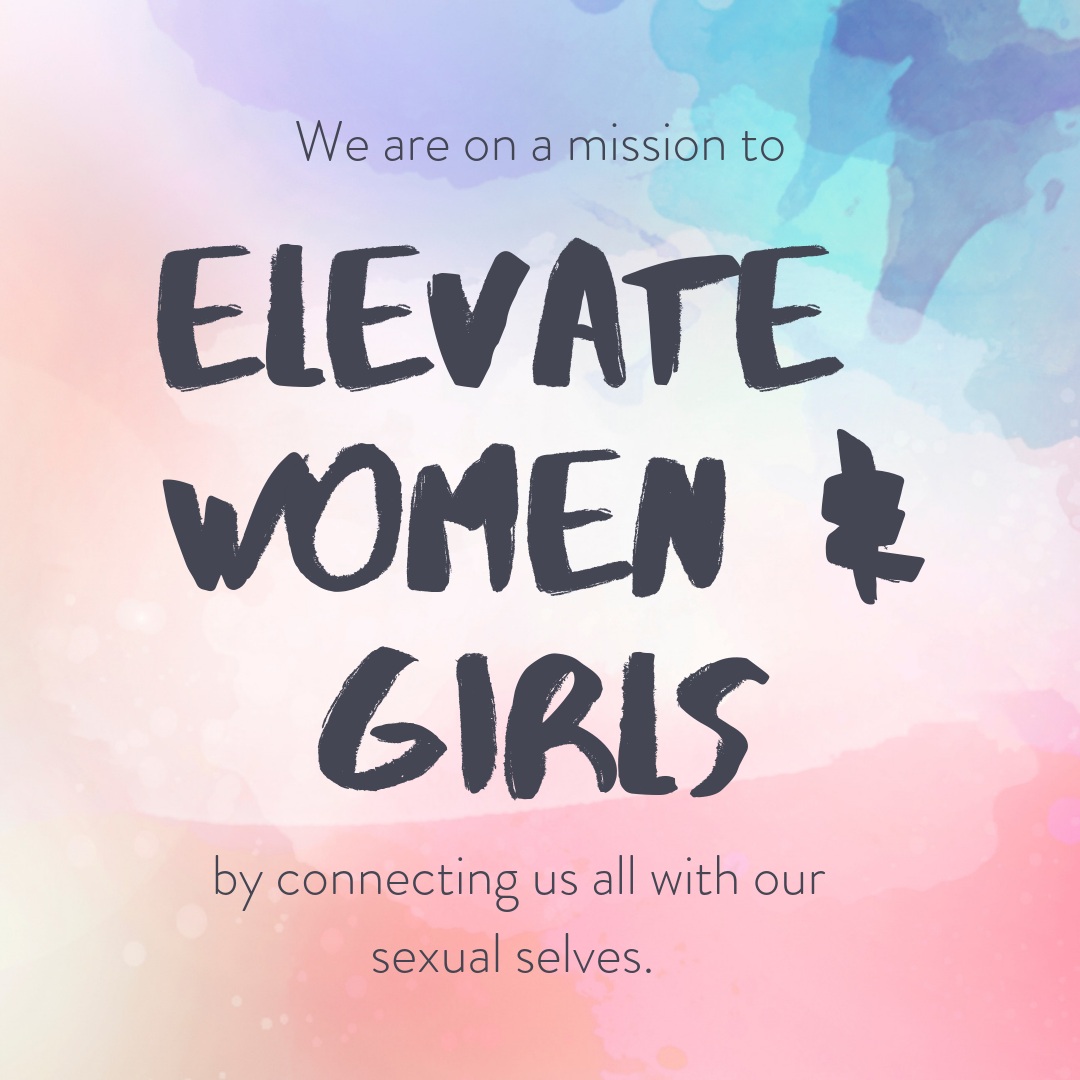 Inside us all is some awesome that is waiting to be unleashed but the pressure, trauma and negativity we experience around sexuality (aka our bodies, relationships, periods, gender expectations, consent, … you name it) keeps us playing us small and holding back. I say - Nay Nay! No More!

This is what the Happy V is all about. Elevating women and girls by supporting them to embrace their bodies, their pleasure and their sexuality.
If you are yearning to unlock more of your potential, if you are ready to finally shed some light on the shame and negativity that we have around sexuality, if you are so done with mediocre sex and a mediocre life than I welcome you to the Happy Vagina Project tribe. I can't wait to get to know you, and to support you in unleashing your most uncensored, authentic and brilliant self onto the world - cause we need your gifts and your light.

What can you expect from us?
Brain bending insights and a shame-free space to help you think about yourself, your body, your pleasure and your sexuality in new ways. I'll share my stories and encourage you to reflect and share yours.
Sex Ed like you've never seen it - fresh, open and shame free info about sexual anatomy, consent, intimacy, sex positions, masturbation, sexually transmitted infection and much more.


Practical tools to amplify the pleasure in your life, rejig your orgasm and libido, banish pain during intercourse, heal from sexual trauma and reconnect with your partner for better sex and intimacy.
My approach is one part real talk, one part mindfulness and meditation, one part knowledge, and one part practical and energetic tools to get you back into your body both inside the bedroom and out. The result is better sex AND a more alive, more authentic you.

Make sure you join us on Insta and Facebook for goodies and insights. Say Hi, tell us what you are all about and what lights you up. And don't forget to sign up for our newsletter by clicking the Get in on the Convo button at the bottom of the page.
Talk to you soon.
The Happy V